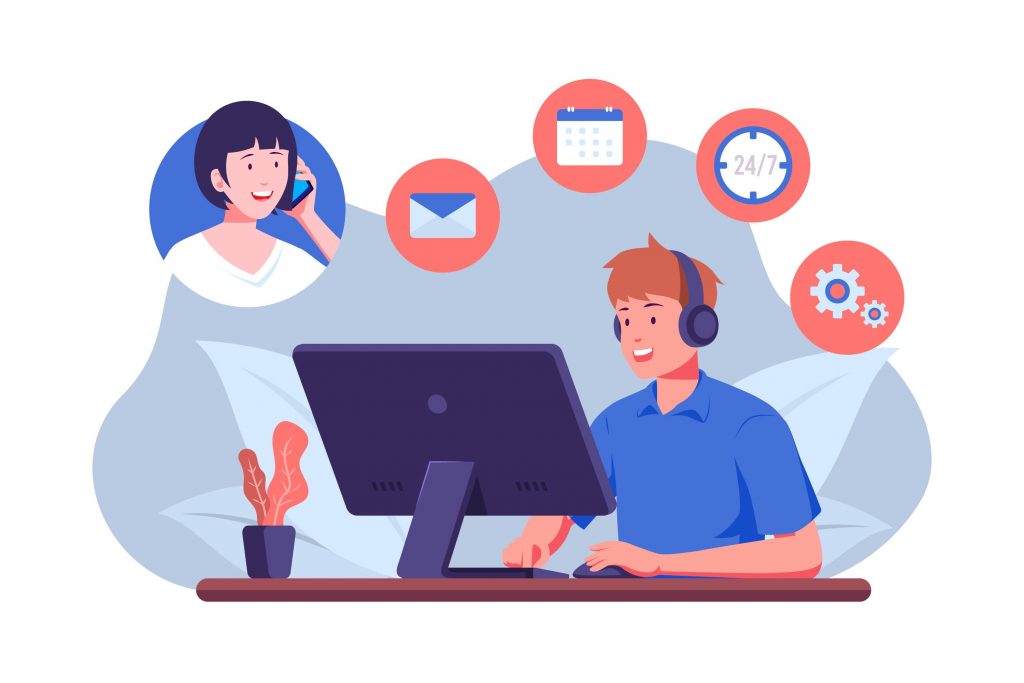 With the advent of the Internet and social media, our world has become more interconnected. The emergence and growth of ICTs completely altered how people connect and communicate with one another. Countless new channels, platforms, and networks have developed to join us socially. Well, Salesforce offers a solution, called Salesforce Digital Engagement created for this scenario that will make communication easier.
In this situation, we are unclear as to how our businesses should revamp themselves to meet a potentially more extensive and more connected client base. And the solution is not as encouraging as we first believed. Salesforce reports that 59% of businesses still handle channels in silos and that 50% of businesses still just utilize phone and email for customer service.
Well, Salesforce offers a solution created for this scenario that will make communication easier. In this blog, find out what Salesforce Digital Engagement is and how it may benefit your company.
What is Salesforce Digital Engagement?
With the help of Salesforce Digital Engagement, businesses can engage with their clients on a one-to-one basis across all digital touchpoints. Among them are social networks, like WhatsApp, Facebook, and other mobile and web chat services. We can present a strong and consistent image with the aid of automation such as chatbots. This creates a constant service across all channels, and the customer experience remains optimal.
Salesforce Digital Engagement is more than just a tool; it denotes a shift in how businesses think about their operations. You can manage the greatest services in all the ways that your consumers like, as opposed to choosing which channels to make communication with your customers possible.
How does it work?
Typically, Salesforce Digital Engagement receives a message from a client. It automatically routes it to the appropriate agent based on the client's needs or the agent's availability. With Digital Engagement, creating an omnichannel experience is as simple as combining all of your channels. You can then connect them to your Salesforce Service Cloud data.
Although this tool is a crucial initial step for businesses, you can only properly utilize it if you have a thorough understanding of your target market.
For instance, it will be crucial to determine which channels need priority and what strategy to apply in each one. You will have to understand which devices and channels people prefer and use to communicate with your business. It all depends on the tastes and needs of your target audience, from providing SMS communication options for people who prefer mobile connections to enable real-time web chat on your website.
Salesforce Einstein can help you scale and customize the conversation when the channels and formats of engagement have been established. Identifying the most common queries or use cases in each channel. And then use chatbots to streamline some of your interactions with clients. By gathering data ahead of time for the service agent, they can manage a contact entirely or partially.
Salesforce Features for Digital Engagement
Salesforce Digital Engagement will benefit your sales department too. The following features can also be added to Service Cloud and Sales Cloud:
Omnichannel – A full omnichannel experience allows agents to speak with several consumers at once from any channel on the same screen.
Channel object linking: By setting up rules, Salesforce can rapidly link channel interactions to objects such as contacts. You can change the rules so that this linking occurs automatically or, alternatively, so that agents are presented with data to link.
Web chat : It helps you retain your visitors by providing timely, real-time information.
Einstein Bots : Einstein Bots can reduce the response time for interactions. They can handle typical inquiries without requiring any agents. They can also gather data that will be helpful for the subsequent conversation. If necessary, the bot itself can categorize and direct the interaction to the appropriate agent.
Messaging: SMS messages can be sent automatically once a web form has been submitted to keep track of prospects. This tracking can be done by users of High-Velocity Sales directly from their task queue.
Opt-in: Give clients the option of choosing the channels via which they want to interact with your company. This capability demonstrates that the first message serves as consent to connect with the company for the WhatsApp, Facebook, and SMS channels.
Channel menus: make it easy to put together a menu that lists all the ways that clients can contact your business.
Benefits of Salesforce Digital Engagement for your Business
Unquestionably, giving your customers a consistent omnichannel experience is this tool's biggest advantage. Other advantages are:
Individualized communication because Digital Engagement is built-in to the platform. Through this, support agents will have a thorough understanding of every client available on every channel without switching screens.
Maximize the productivity of your staff. You can send all discussions from any channel based on their talents and availability. Due to the asynchronous nature of digital communication, this enables a single agent to communicate with several clients at once.
Employees can quickly and easily discover answers with Lightning Service Console, which also improves communication.
Use Einstein Bots to engage with complaints and FAQs before sending them to staff. This can save up service agent time for more complicated instances.
You can easily keep track of each agent's task.
It offers self-serve choices round-the-clock.
You can integrate Salesforce with external CTI (computer-telephony integration) systems to boost call center productivity. This enables you to make calls directly from the console, check Salesforce data on incoming calls, and report the call's outcome.