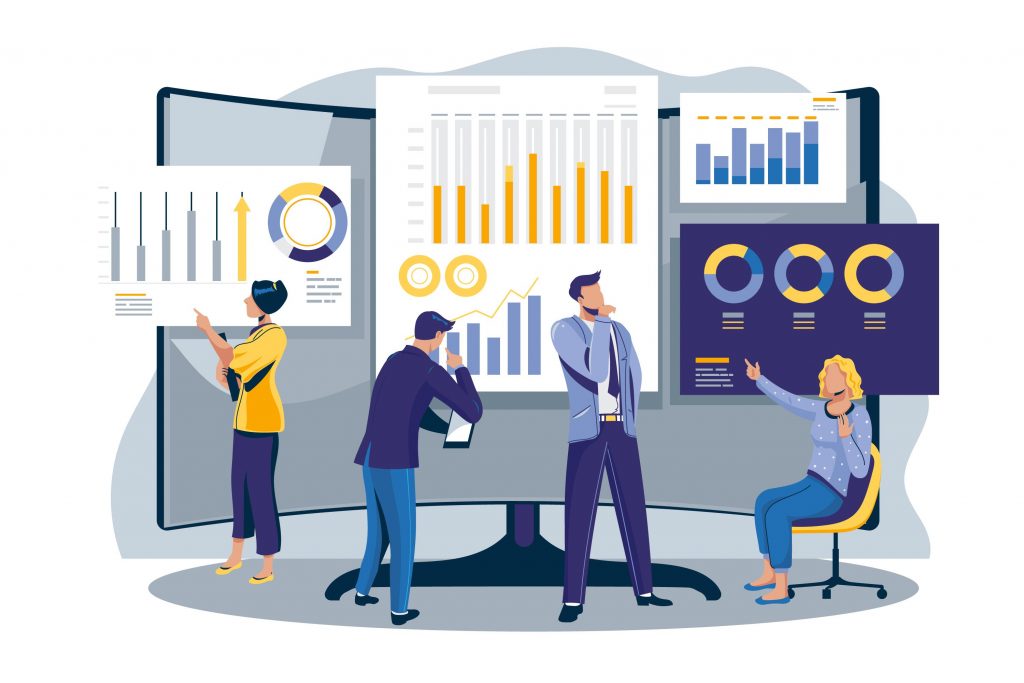 Technology is developing at a breakneck pace. But if we take a closer look, we can still see people using Excel and notepads to jot down details about meetings and clients. This is an unfortunate reality when we have technology like Salesforce in our hands. In this blog, we have compiled a Salesforce implementation checklist. By following these steps, you can achieve a successful salesforce implementation
Every organization should have a CRM system like Salesforce. CRM is your tool if you want to increase your profitability, please clients along their journey, and keep your staff happy as well.
What is Salesforce Implementation?
Salesforce implementation is a procedure by which your team or a Salesforce partner you hire, will set up the CRM for your company after making a list of your short- and long-term objectives, operational procedures, and requirements.
The partner or consultant will suggest particular adjustments or configurations throughout project execution. They will optimize your workflow and support the achievement of your intended results. After you've hired the partner, be sure to name a specific project manager and executive sponsor.
How long does it take to implement Salesforce?
Salesforce CRM implementation time duration can change depending on the needs of the organization. It can take up to 3 to 4 weeks, depending on your unique circumstances or it can take even longer. A solid understanding of the best practices for salesforce implementation will help you reduce time spent and expense.
We've put up these 8 recommended practices for implementing Salesforce Service Cloud to assist business owners and Salesforce implementation managers in creating a smooth and effective strategy. This salesforce implementation checklist got you covered throughout the whole Salesforce deployment process, from planning to execution.
The Salesforce Implementation Checklist :
1. Plan and Get ready
The secret to a successful Salesforce setup is preparation. Planning steps for the Salesforce implementation include:
Creating a plan of action to meet implementation objectives.
2. Create a project schedule
You can begin creating the project timeline once you've decided on your Salesforce implementation strategy and needs. SCRUM and Waterfall approaches are the two commonly used methods by businesses. Whatever you decide, there are many additional factors you need to think about, starting with dependencies.
Organizations may be managing many major projects at once. Make sure you set and manage a timeline for Salesforce implementation to prevent conflicts with any other projects.
From the moment Salesforce is live, the essential players on the team must be accessible. Make a schedule based on the availability of the main players.
Engage your workers and important future Salesforce users to better understand their goals and pain points in order to increase engagement and support. Whatever approach you decide on, you must make sure that all the problems are being handled.
During the planning stage, put a team together and be aware of the resources you'll require. You can therefore better plan for a successful salesforce setup thanks to this.
3. Plan your expenses
If you're estimating the cost of Salesforce deployment, take into account the number of possible users as well as the price of the following details:
Consultation
Data Migration
Customization
Integration
Support
User education
Decide which Salesforce edition—Sales Essentials, Professional, Enterprise, or Unlimited—is best for your business needs.
Based on the number of users, different Salesforce editions have different prices. It costs between $25 and $300 per user per month, and it will cost you more if you want to add on extras like Salesforce Configure Price Quote (CPQ).
4. Specify your success metrics
Set attainable objectives and success criteria to accomplish business growth. The organization's specific objectives may change.
Company A would want to improve the average deal size by a specific amount, whereas Company B might want to cut the customer turnover rate by 20%. The same programme can be used by companies A and B for different objectives, but having clear goals is necessary for success.
Businesses need to set "SMART" goals, which stand for Specific, Measurable, Achievable, Realistic, and Time-based. You can concretely measure your Salesforce implementation's overall success by defining your business goals and metrics. Keep your objectives manageable and straightforward to get the most out of your Salesforce application.
5. Get ready to launch
Set up and adjust Salesforce CRM prior to launch based on your company's needs. We advise you to keep your initial customization basic so that you can later add the necessary improvements depending on customer feedback. A checklist that is readily available might be quite helpful.
Every detail, including the way salesforce is deployed, must be listed on a go-live checklist. Sequence the items on the list to ensure that you don't miss any crucial details while putting them into practice.
Before the launch, the senior management must inform the users of the impending changes. Inspire users with excitement and establish deliverables. Ensure that your users are prepared to adapt to the change. An obstacle here can be resistance to change.
6. Develop a Change Management plan
Your Salesforce CRM end users will have a big impact on how well your implementation goes. The transition must be well-received by your users. To achieve success, the executive sponsor must effectively convey what benefits there are for users, and a change management strategy must be put into action.
There are resources that can keep your staff interested during and after their training. You must make sure that once your users begin using Salesforce, they continue doing so often. The adoption of Salesforce CRM is crucial for this reason.
7. Offer instruction and encourage adoption
Half of your work is finished after Salesforce CRM has been successfully launched with the best user interface, appropriate automation, and customized features. The onboarding and Salesforce training of your staff represents the next significant challenge. Make sure users receive effective training, and promote adoption to ensure they make the most of the product.
8. Create a post-implementation strategy.
After Salesforce becomes online, you must begin organizing the following stage. The following is part of the post-implementation plan:
Release Management
A usability study
Constructing a mechanism for feedback
A long-term, strategic plan
Creating a resource library, among other things.
Three times a year, Salesforce delivers upgrades that allow for the addition of fun new features that enhance both its functionality and user interface. As soon as your initial Salesforce implementation is successful, release management must start. A team member should be assigned to make sure the post-implementation procedure is carried out correctly.
It is necessary to address employee-related issues and consumer feedback on a regular basis. Following the Salesforce implementation, the emphasis must switch from the technology to creating a comfortable environment and attending to the wants and wishes of end users.
Conclusion
Enterprises are required to regularly customize the Salesforce platform to meet user needs. To construct effective processes, combine a solid implementation design with a flexible framework. You can accomplish successful Salesforce implementation if you adhere to these 8 best practices in the above given Salesforce Implementation Checklist.