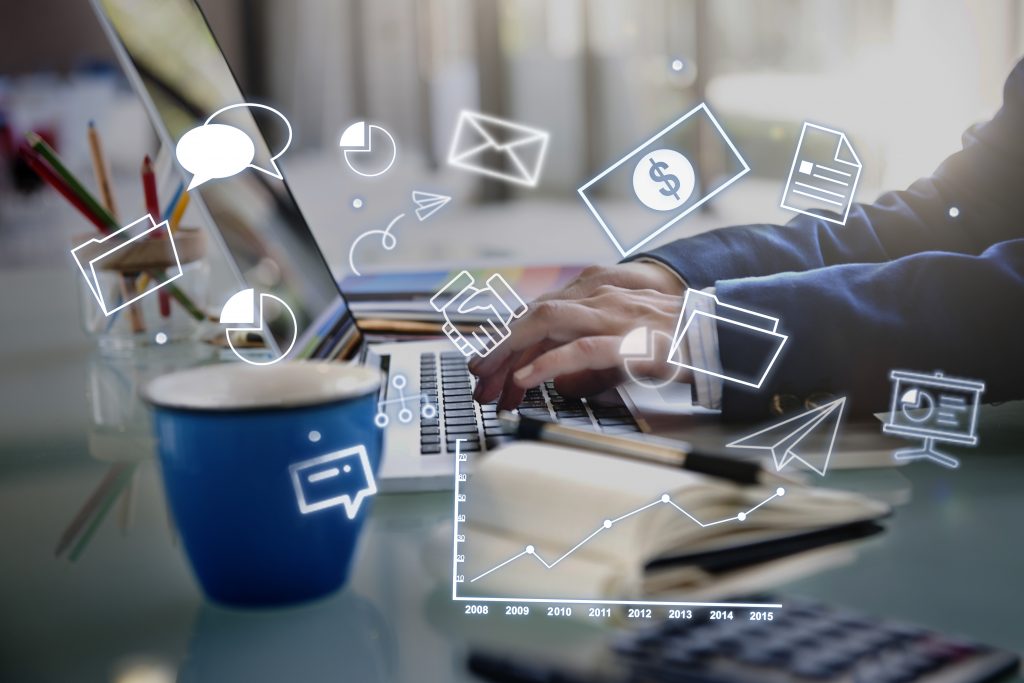 Although sales teams have typically used CRMs, Salesforce has gone above and above to offer fantastic tools for the Marketing division. Salesforce Marketing Cloud platform can support a wide range of essential marketing procedures that, over the long run, will increase sales. Furthermore, it readily connects with B2C and B2B organizations. Let's examine the benefits Salesforce marketing cloud services can provide for your business.
Here Are 9 Ways in Which Salesforce Marketing Cloud Can Help You :
Customer-focused and data-driven strategy: Salesforce services has Einstein, a fantastic technology that uses artificial intelligence (AI). This makes it possible to advance marketing to a new level because it is now data-driven and customer-focused. Every day, your marketing team will become more knowledgeable. Additionally, a relational database is compatible with SQL. It is used for data administration in Marketing Cloud.
Deep customer insight: Salesforce marketing cloud makes it possible to gather and manage first-, second-, and third-party data from both familiar and unknown channels and devices. Additionally, it enables you to consolidate and sanitize data to give each client a 360-degree picture. You may get to a higher level where the data is more interconnected and its interpretation is more sophisticated by using Salesforce CDP.
Personalization of client relationships: The Einstein tool's AI enables you to plan proactively for consumer encounters. You will find it simpler to comprehend each customer's preferences, routines, purchase patterns, and history of interactions thanks to the unified perspective of every single one of them. This will enable you to develop fully customized customer-company interactions whether through marketing, sales, services, or support. When we use the right message, channel, and timing to reach them, it creates a very positive impact on a customer's loyalty.
Customization of marketing efforts: Similarly, Salesforce enables you to maximize the effectiveness of your marketing initiatives because it has more accurate data and more focused segmentations. You can produce advertisements that are more tailored in this manner and get better outcomes.
Fully interconnected customer experiences: It's best to avoid fragmentation and deliver a message that is both natural and consistent to the customer as they move around the firm. And Salesforce can assist with it! You can create online communities and create one-on-one meeting locations with your clients using Experience Cloud, all while maintaining your company identity and brand.
It also enables you to holistically handle these various points of contact (email, mobile apps and messaging, social networks, advertising, websites, IoT, communities, salespeople, and service partners), transforming multiple communication into omnichannel. The company claims that fast marketers that utilize Salesforce's platform are 8.1 times more likely to succeed in developing omnichannel and personalized consumer experiences.
Impact assessment: With Salesforce, you can track each stage of the customer experience across many channels and devices because of its interaction with Google Analytics 360 and AI usage. This enables you to assess which messages, platforms, and schedules, among other factors, have had a higher rate of success. As a result, it is easy to refocus marketing techniques on more successful ones swiftly.
Additionally, by analyzing these outcomes, we can improve every interaction with the consumer throughout their lifetime. Additionally, you can use metrics such as monthly prospects generated, prospects' quality, opportunities created, money, etc. to gauge the effectiveness of campaigns.
Lead evaluation: Each prospect has various sorts and degrees of potential. We, therefore require a trustworthy instrument to distinguish between potential clients and fruitless prospects. Einstein Lead Scoring is one of the greatest options available for this. You can use it to estimate potential user numbers, calculate conversion rates, and segment data. You can concentrate your efforts on people who have the most opportunity and hasten their conversion by using an appropriate customer score.
Increased rate of return on investment (ROI): Salesforce encourages integrated marketing planning. It is data-based and customer-centric, so it steers away from spontaneity and improvisation. This greatly improves the accuracy of your communications, marketing, tactics, and overall business procedures while increasing the rate of return. According to a Bluewolf poll, 77% of marketers using Salesforce say that connecting Marketing Cloud with their customer support platforms boosted their return on investment.
Marketing automation: By automating time-consuming tasks, you'll have more time to concentrate on important initiatives and campaigns.
Salesforce Tools That Can Help You in Marketing
Marketing Cloud is a potent tool. It is compatible with many of the Salesforce technologies. We can greatly enhance its potential because of its connection with the Salesforce ecosystem. Studios and construction firms are two categories for them.
1. Builders
Builders are responsible for the management of data, content, and customer journeys on the platform.
Einstein Service Cloud: Deeper data processing is made possible by this potent tool. It integrates AI, CRM data, aided processes, and analytical methodologies.
Marketing Cloud Intelligence (formerly Datorama): This tool handles and controls the ROI and business growth.
Google Analytics 360: This Google product can be integrated with Marketing Cloud. It gives businesses the tools and support they need to better understand their customers.
Marketing Cloud Engagement (formerly Journey Builder): This tool encourages marketing automation to allow the sales staff. This creates more flexibility in securing business and developing deep relationships.
Marketing Cloud Account Engagement (formerly Pardot): Ideal for designing customized customer journeys across several channels. It takes into account every stage of the consumer journey.
2. Studios
Studios manage and engage with channels of communication.
Email studio: This tool develops customized email marketing campaigns.
Social Studio: This tool specializes in running individualized social media strategies.
Mobile Studio: This enables the development of mobile apps that combine SMS, push alerts, and group chat engagements.
Audience Studio: Salesforce campaign management tool for enrollment, remarketing, and alignment efforts in digital marketing.
Marketing Cloud Advertising: a tool for connecting with customers through any contact and seeing the consumer experience in real time.
Data Studio: This tool is used for data collection and management as well as audience discovery.
Web studio: It is a method for building web pages. Among its other advantages, it enables you to design integrated landing pages that are consistent with the brand.
Conclusion
The use of Salesforce has unquestionably turned into a competitive advantage in the contemporary company sector. It mostly supplies marketing and sales teams with highly tailored solutions. Additionally, it engages with development, support, and even the executives directly. We at, Quantionics can assist if you're interested in finding out how Salesforce professional services can assist your marketing team.